This past December I had a 2 day layover between rafting the Grand Canyon and heading over to Maui for a group "mastermind".
One of my favourite things to do in Vegas is people. While hanging out at Cabo Wabo, I thought I'd mix that favourite thing with one of my other favourite things, marketing.
As I sat on the railing, watching the Bellagio fountain I also saw 2 scantily dressed women asking passerbys if they'd like to have a picture taken with them.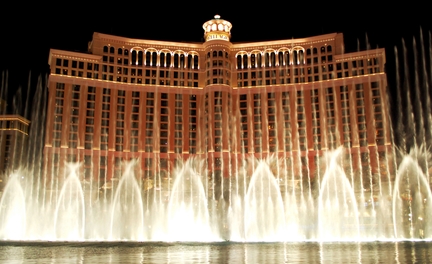 But from my perspective, they were going about it all wrong. They were just asking people "do you want a picture?"
And do you know what people heard?
"Do you want to give me your money?"
They weren't practicing Empathic Marketing at all. They weren't addressing the pain points, needs or desires of their client avatar. In fact they hadn't identified their client avatar at all!
Nobody wants or needs a photo. But how many guys in Vegas would like to show off, or make their buddies back home jealous?
Pretty much all of them!
So if the scantily dressed women could have engaged some testosterone-fueled guys in a conversation... how hard is it for a pretty girl to get a guy to talk to them?
They could have easily explained the benefits of having a photo taken with them placed on their Facebook wall.
I'm confident with a strategy like that, sales would go through the roof.
In the video, I address more of the marketing strategies these young ladies should have used.